In Memory Of....
Bonnie Jean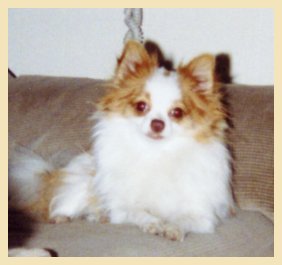 Born on February 20, 1997
Passed away on September 14, 2000

She was the sweetest Pomeranian you could ever ask for.
She loved everyone, and everyone loved her.
She will be sadly missed by everyone...both by humans,
and Jesse James, her running buddy.
She was so full of love and joy.
She passed too soon, and so young.
Now she can give all her love and joy to all in heaven now.
We will always love you, our sweet little girl.
Love,
Roland Woodworth