In Loving Memory of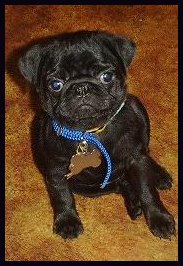 This is my little Kosar.
My husband bought him for me for Christmas 2000.
In April of 2001 when he was 5 months old, we took him to the vet to be neutered
and he passed away mysteriously during surgery.
There was nothing the vet could do to bring him back to us.
I only had him for a short 3 months having picked him up
from the breeder on Christmas Eve morning when he was 8 weeks old.
He was the most perfect little dog for me. He would follow me everywhere in the house.
He listened well and we darn near had the house breaking tackled.
All I remember of that day is.....
dropping him off at the vet and telling him to be a good boy
and the phone call that came with the news of his passing.
His passing has left a hole in my heart that cannot be filled from the devastation I feel.
Only 5 months old!! I will carry him in my heart always and never forget him.
I still think of him daily and it has months since I lost him.
He was a special little dog who was named after my favorite
Cleveland Browns player, Bernie Kosar.
I even had a Cleveland Browns collar and jersey for him that he never got to wear.
I loved you dearly, Kosar and I know you knew that.