In Memory Of...
MUGSY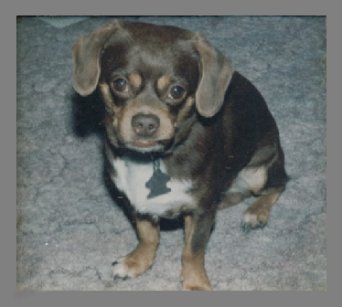 I lost my best friend today ! He died in his best friends bed .
Mugs was a pound puppy I got back on July 11,1991 after losing
another best friend PEPE . Mugs was a little guy but he had a big heart ,
but in the end that heart went bad and he went downhill quick in a month .
Some people say oh it was just a dog . But he was family for over 9 years .
I will never forget you Mugs . I will miss you my friend !
GLENN A. SNYDER